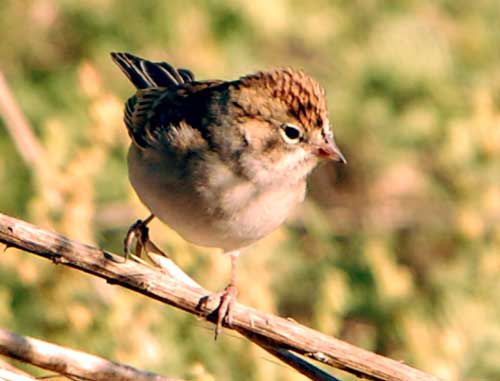 Photo taken at Mesquite Wash, Maricopa Co., Arizona, USA, Oct. 24, 2009.
Brewer's Sparows arrive in the Sonoran Desert by late September and can be found through the winter months into spring. By May they are returning to the semi-arid habitats of the Intermountain West favoring sagebrush and open juniper woodlands.
The crown has fine streaking, the breast is clear pale gray, and the bill is pinkish with a dark tip. In the Sonoran Desert winter they feed on small seeds foraging on the ground for them.
Winter Resident - Returns to Northern United States and Canada in Summer
Sponsored Links:
More Information: