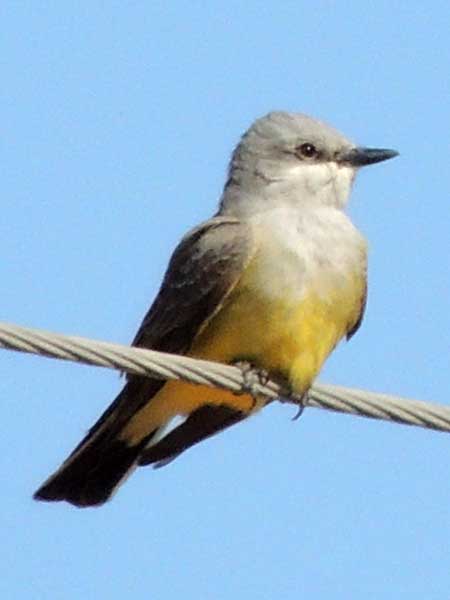 In an area of pastures and widely spaced residential homes. Western Maricopa Co., Arizona. 13 April 2014
Western Kingbirds like open places and they have come to also like very much utility wires and poles. From the high perch they search the air for flying insects, including rather large ones. After targeting a bug they fly out after it, snatch it mid-air, and then return to their perch. They might smash the insect against a hard surface before swallowing it.
The head and black are gray, the chin and upper chest white, and the lower belly lemon yellow. The longish black tail has two narrow white feathers along the outer edges.
Spring and Fall Migrant - a few stay and breed in summer
Sponsored Links:
More Information: