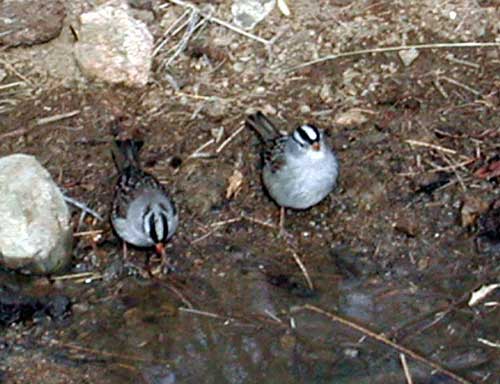 Wickenberg Mts., Yavapai Co., Arizona. 16 December 2006.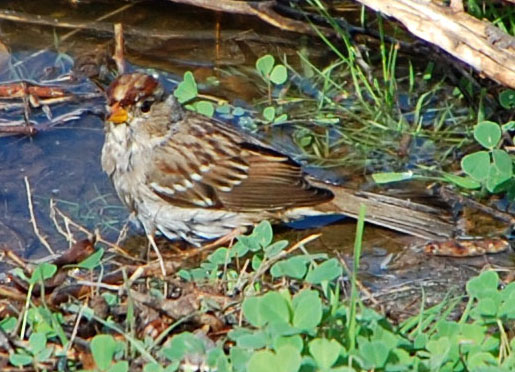 This is a first year juvenile White-crowned Sparrow. The crown is streaked with red-brown and pale. Notice, however, that the bill still has the characteristic pink/orange color. Phoenix, Arizona. January 2009.
White-crowned Sparrows are among the most common of Sonoran Desert birds during the winter months, October through March. However, during the summer they are completely absent because they return to their breeding grounds in northern United States and Canada. The pinkish bill and sharply marked crown are distinctive. Juvenile birds are common during the winter in the Sonoran Desert and have the crown streaked with rufous, brown and buff.
During their winter visit their principle food is seeds of grasses and herbs. They also consume hackberries and wolfberries. Favorite habitats include rocky bajadas, riparian zones, desert washes and weedy patches near agriculture. They are frequent at bird feeders.
Fall-Winter-Spring Resident - Migrates North for Summer
Sponsored Links:
More Information: