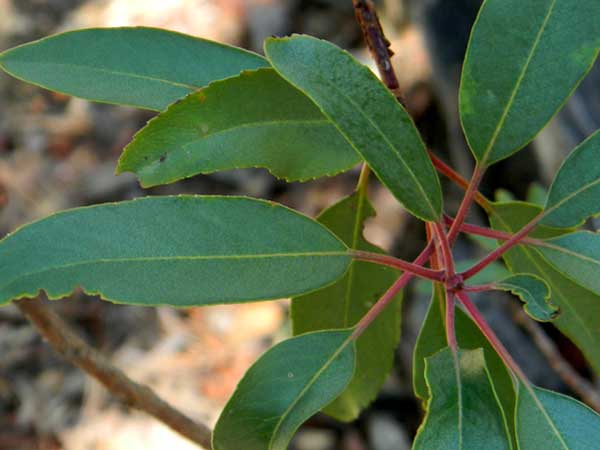 Observed in Madera Canyon, Sta. Rita Mountains, Arizona, USA. 10 Sept. 2010.
Sponsored Links:
LEAVES: Top surfaces are dark, shiny green, margins are serrated, and the petioles are red.

FLOWERS: Groups of small white vase-shaped flowers open in spring.

TREE: A medium sized tree in Arizona's riparian habitats often with a gnarled, ancient look.

RANGE: This Mexican Madrean species occurs in Arizona only in the border region canyons. It is more common south of the border in the Sierra Madre.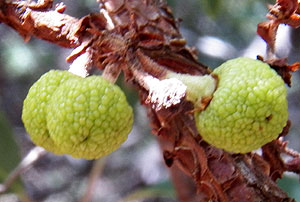 FRUIT: The berries turn red and then darken when ripe and are rather dry. The surface is finely wrinkled.

UNARMED.
Ericaceae -- Heath Family
More Information:
Sponsored Link: