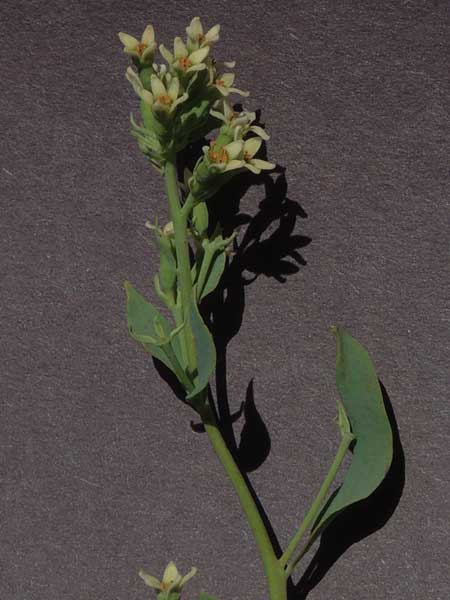 Seven Springs, Maricopa Co., Arizona, USA. 09 May 2016.
PERENNIAL: Small stems mostly unbranched from underground root system. The stems are partly succulent and tough. The roots penetrate those of nearby trees or shrubs thus parasitizing them.

FLOWERS: Spikes of small, white to pink star-shaped flowers. Blooming late spring and early summer.

LEAVES: The lance-shaped leaves are smooth-margined and often appear twisted or wavy.

RANGE: On rocky slopes among trees and shrubs from the upper desert habitats into the ponderosa woodlands. Widely distributed in the western USA.

UNARMED: Without thorns.

FRUIT: A small, reportedly edible, berry.
Sponsored Link:
Santalaceae -- Sandalwood Family
More Information: