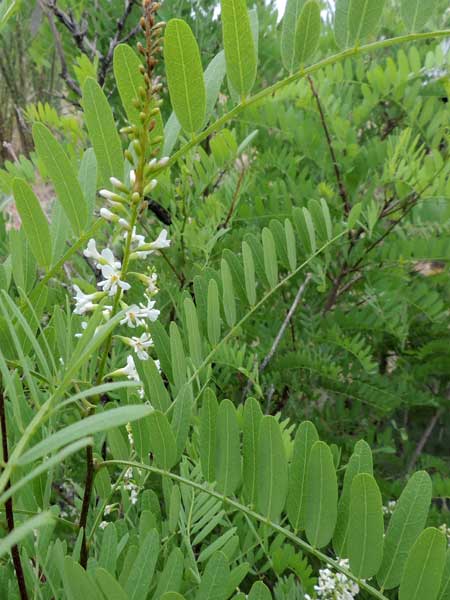 Florida Canyon, Sta. Rita Mts., Arizona, USA. 26 July 2013.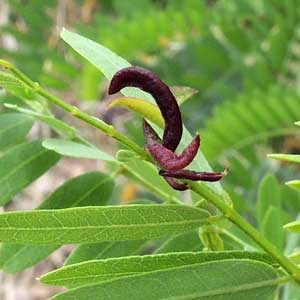 Several leaflets of this kidneywood leaf are swollen and purple-back due to gall-causing arthropods inside. They could be mites, minute flies or perhaps gall wasps.
TREE: Small tree or large shrub. Most less than a few meters tall and branching low. Dark brown scaly bark.

UNARMED: Unlike many leguminous woody plants of Arizona, this one is without thorns.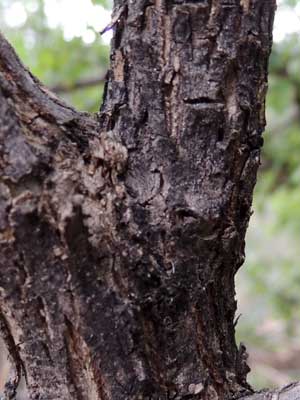 FLOWERS: Spikes of small, usually white, pea flowers. Attractive to bees and butterflies.

LEAVES: Once pinnate leaves with 6 to 12 pairs of leaflet.

RANGE: In Arizona this plant is found in just a few of the sycamore-lined canyons and adjacent slopes of the southeastern mountains. It ranges into New Mexico and Mexico.

FRUIT: A bean pod with usually a single bean.

Sponsored Link:
Fabaceae -- Bean Family
More Information: