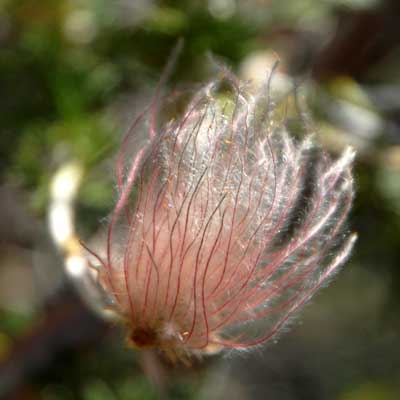 Above is the characteristic fruit with plumose styles. Found on a rocky terrace near Devil's Canyon, Pinal Co., Arizona. June 2011. 2011. The open bloom below was at Kitty Joe Canyon, Four Peaks, Maricopa Co., Arizona on 1 Sept. 2017.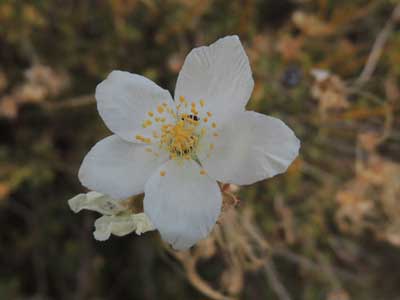 FRUIT: The mature fruit consists of several to quite a number of seed capsules topped by the old style that has become a long, silky plume.

FLOWERS: There are five white petals surrounding a center of numerous stamens and pistils. Blooming is in mid to late spring.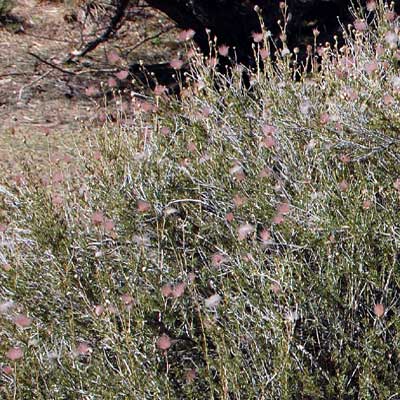 LEAVES: The leaves are divided into linear segments that are shiny and dark green.

RANGE: Fairly common on dry terraces and canyon slopes from California to Texas. A component of chaparral and open oak woodlands.

SHRUB: A medium-sized shrub with numerous slender twigs sometimes forming thickets.

UNARMED: The plant lacks thorns.
Sponsored Link:
Rosaceae -- Rose Family
More Information: