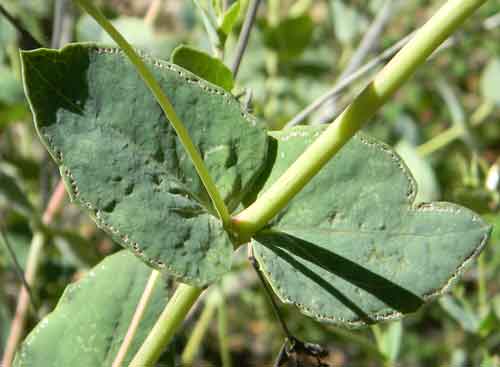 Found at Madera Canyon, Sta Rita Mountains, Sta. Cruz Co., Arizona, USA. 11 September 2010.
Sponsored Links: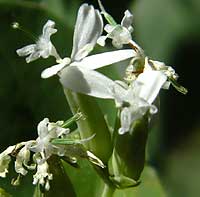 LEAVES: Leaves below the flowers are joined together by their bases across the stem, i.e. perfoliate. They are thickened with a curious inner margin and a smooth outer margin.

FLOWERS: White flowers are long and slender with several grouped together. They are bilaterally symetrical.

SHRUB: Long, slender woody stems often flexing down and supported by other plants.

RANGE: In shady spots in and near the riparian woodland where there is deep, often moist soil conditions. Found eastward into Texas and south into Mexico. More frequent in southern Arizona than along the Mogollon Rim.

FRUIT: a fleshy berry.

UNARMED: No spines.
Caprifoliaceae -- Honeysuckle Family
More Information:
Sponsored Link: