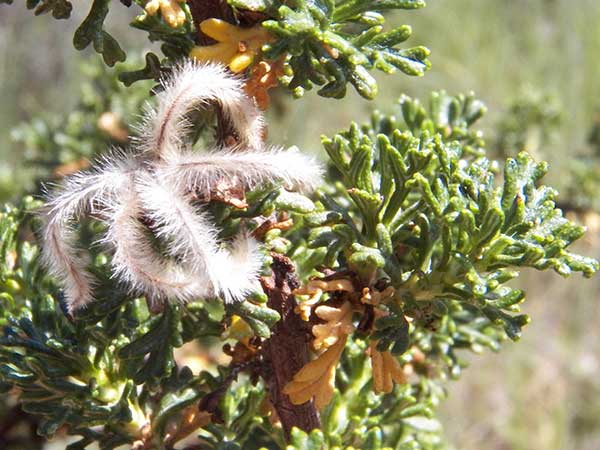 Found at Sunnyside Canyon, Huachuca Mountains, Cochise Co., Arizona, USA. 01 September 2012.
Sponsored Links:
LEAVES: Small, evergreen leaves are lobed (3 to 5) and are shiny resinous. Crushed foliage emits terpene-like aroma.

FLOWERS: White or cream-colored flowers with five petals and numerous yellow stamens at center.

SHRUB: Mature shrubs can be two meters wide and three high.

RANGE: Frequent in many canyons and slopes often in dense stands. Patchy distribution across southwestern USA and northern Mexico.

FRUIT: Five or so free carpels from each flower develop long, conspicuous plumes.

UNARMED: No spines.
Rosaceae -- Rose Family
More Information:
Sponsored Link: