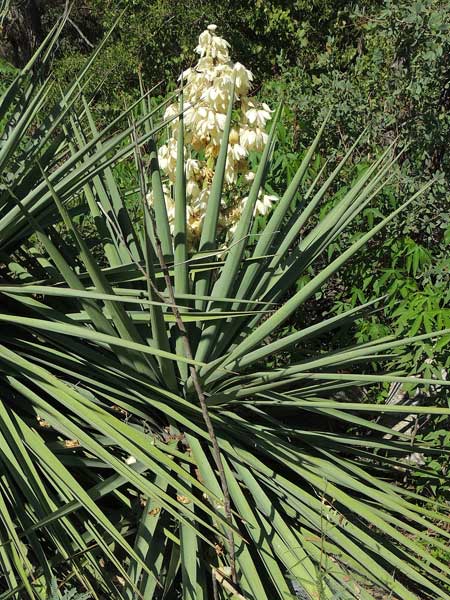 In the riparian woodland of Florida Canyon, Sta. Rita Mts., Arizona, USA. 30 July 2013.
Sponsored Link:
Giant Agave Bug

SUCCULENT: Mostly unbranched stems reaching almost two meters tall.

LEAVES: Thick, bluish green leaves are erect about the inflorescence. The margins are smooth with a few stray fibers.

RANGE: In Arizona this plant is restricted to the Sky Island Mountains in the southeast. Ranges into Mexico.

FLOWERS: White flowers, have six, large, waxy tepals and are borne in massive clusters at the top of the plant; blooming June to August.

FRUIT: Large pendulous green capsules mature and later split into three valves.

ARMED: Leaf tips are sharp pointed.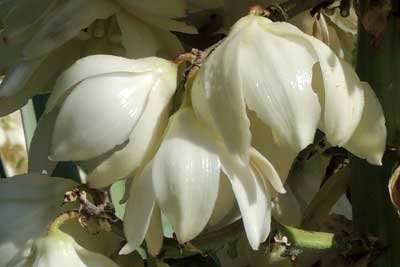 Asparagaceae -- Agave and Asparagas Family
More Information: