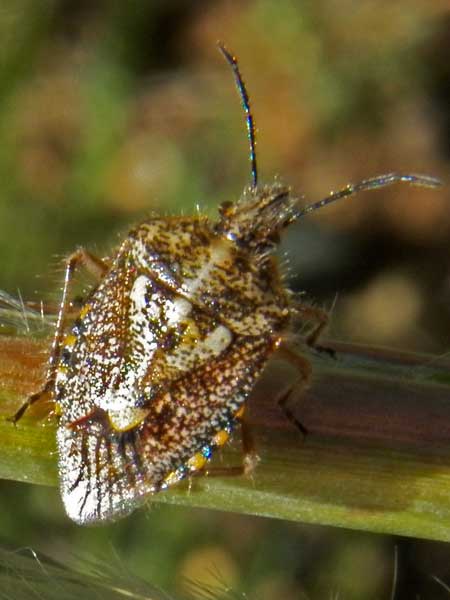 Among roadside weeds near Dewey, Yavapai Co., Arizona, USA. 13 Sept. 2012.
Sponsored Links:
Arizona and sycamore canyon woodlands provide habitat for many species of bugs, including stink bugs. This species has become abundant in many places across the southwest as a result of an accidental introduction. When you are arriving in the USA from abroad, or indeed most countries, you are asked to declare any agricultural products because they represent and clear and present danger to agriculture as well as natural ecosystems. Even and handful of medicinal herbs or dry plants likely contain insect eggs or larvae that could escape and become another major pest. Just don't bring any live or dried plants, please! The African Cluster Bug has shown a proclivity for Horehound, also an introduced weed. But when abundant these bugs will move onto other plants where their piercing-sucking feeding can cause fruit loss or damaged shoots.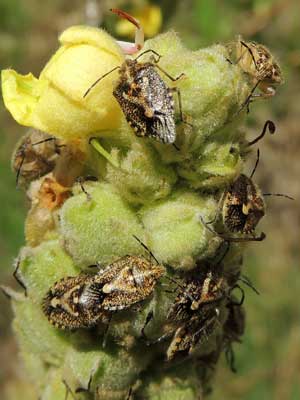 Cluster of Agonoscelis puberula observed along Dugas Rd. west of Pine Mountain, Yavapai Co., Arizona, USA. 03 August 2014. The plant is common mullein, another introduced plant.
Pentatomidae -- Stink Bug Family
More Information:
Sponsored Link: