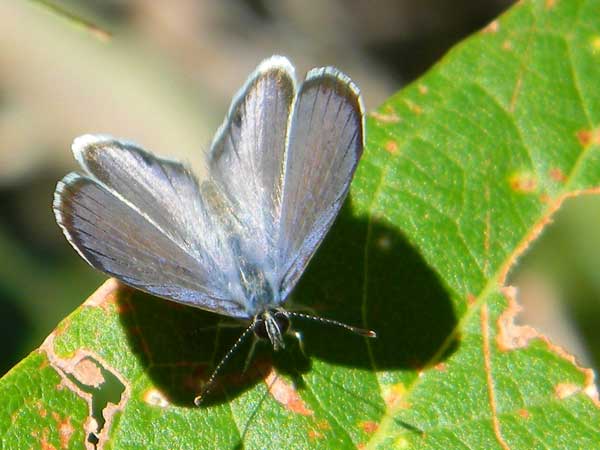 Observed in Madera Canyon, Sta. Rita Mts., Arizona, USA. 10 Sept. 2013.
Lycaenidae -- Blue and Hairstreak Family
Sponsored Links:
The sight of these silvery blue butterflies in early spring is a welcome site across much of North America. Recent publications have divided spring azures into eight species and even more subspecies. Separating them is tough requiring close inspection of especially the reverse sides and period of emergence. ITIS still lists the single species and for the general naturalist this may be sufficient. In Arizona's sycamore woodlands this butterfly is quite common from early spring through to late fall. New generations of Spring Azures appear again in summer and fall (which might in reality be different species).
More Information:
Sponsored Link: