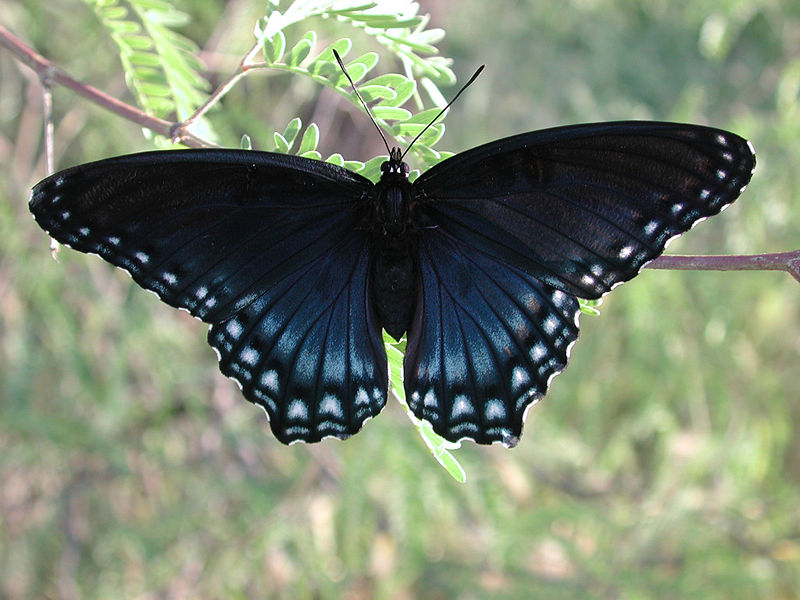 This butterfly was photographed along Sycamore Creek, Mazatzal Mountains, Maricopa Co., Arizona and is also hosted at Wikimedia.
This is a butterfly of riparian corridors in Arizona, including Sycamore Woodlands. It's required food plants are willows and cottonwoods which typically grow in the same habitat as Arizona Sycamore. Red-spotted Purple closely resembles the Pipevine Swallowtail -- Battus philenor - and the two butterflies very often occur together. This is an example of mimicry because the swallowtail is noxious for birds to eat and so the similar-looking Red Spotted Purple is left alone by the birds as well.
The caterpillar uses yet another trick to avoid being eaten. It looks like some sort of objectionable material - bird feces maybe -- a disguise.
Nymphalidae -- Brush-footed Butterfly Family