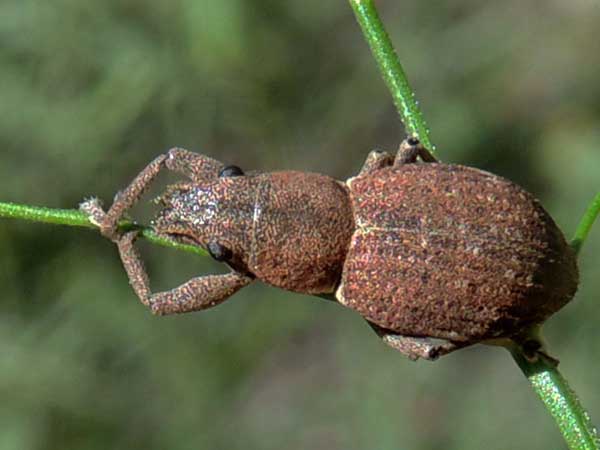 Observed in the riparian woodland along Wet Beaver Creek n.e. of Camp Verde, Yavapai Co., Arizona, USA. 31 July 2014. Length is about 8 mm.
Sponsored Links:
So many of the animals, plants and insects we encounter in Arizona are not native to this state, or even this continent. As people migrate all around the world they bring with them intentional and unintentional stow-aways. This beetle has a larval stage that feeds within the root crowns of various plants, including cultivated species. Thus they damage the plants and can easily be introduced to new locations with horticultural transplants.
The specimen shown here was found in natural habitat, far from present cultivation. The larvae have been found to feed on the roots of many, many kinds of plants in addition to winter rose. Its impact on the plants and ecology of natural sycamore woodland habitats is unknown, and would be an excellent science research project.
Curculionidae -- Weevil Family
More Information:
Sponsored Link: