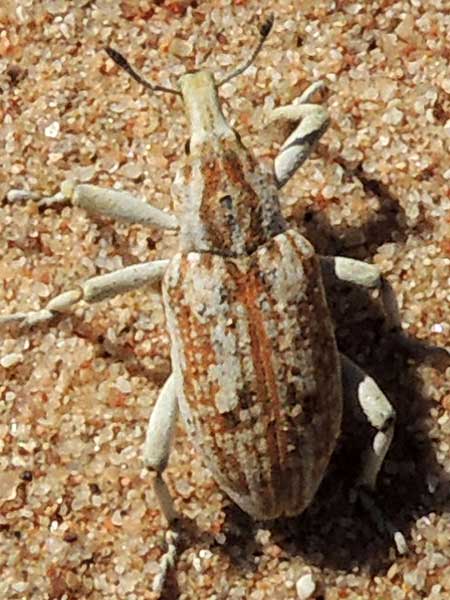 Found crawling high on a sand dune in Mohawk Valley. 20 Feb. 2016.
Curculionidae -- Weevil Family
These beetles appear to be associated mostly with woody plants in the composite family, Asteraceae. But, also those that grow in deep sandy soil as on sand dunes or near flood plains. Identification of this specimen photo was provided by Charlie O'Brien with the help of Margarethe Brummerman.
More Information: