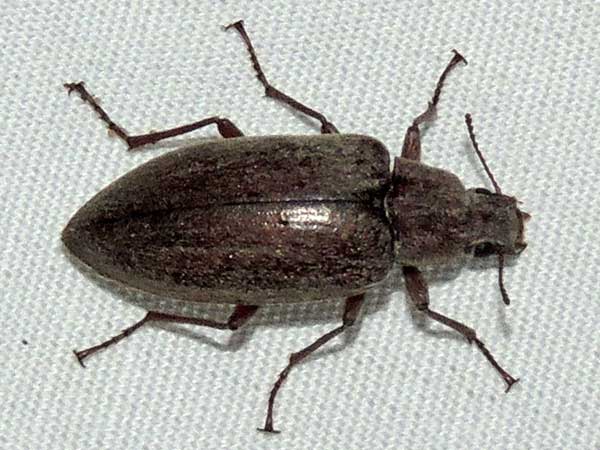 Observed at night attracted to uv. Catalina State Park, Pima Co., Arizona. 30 July 2016.
Tenebrionidae, Pimeliinae -- Darkling Beetle Family
Sponsored Links
The darkling beetles represent a very large and diverse family of beetles and there are many, many species that are likely to be found in the Sonoran Desert. Unlike many darkling beetles, Lobometopon are capable of flight. Very short setae (insect hair) cover the surfaces and give this one a powdery appearance. They can be found on vegetation feeding on pollen, old flowers or ripe fruit. The immature stages live as wire-worm like grubs in the soil feeding on mostly dead or dying plant material such as dead leaves, roots or fungi. Exploring the biology of these important components of the desert ecosystem is a worthy pursuit.
More Information: