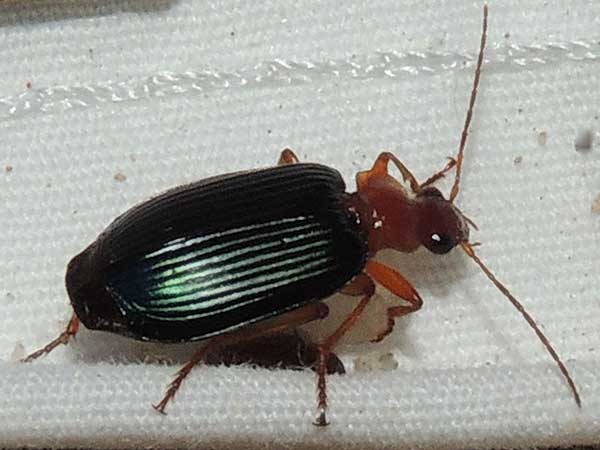 Attracted to light at Rackensack Wash, Maricopa Co., Arizona. 11 Aug. 2016.
Carabidae -- Ground Beetle Family
Sponsored Links
Lebia beetles buck the family name "Ground Beetles" by hunting mostly on foliage of plants rather than on the soil surface. There are many species, some quite colorfully or boldly marked. They are relatively small, mostly less than 7 mm long. One characteristic they share with other ground beetles is that they are most active at night when they roam over foliage in search of prey. They will feed on insect eggs or on a variety of mostly soft bodied arthropods. Worldwide there are over 700 species in the genus.
More Information: