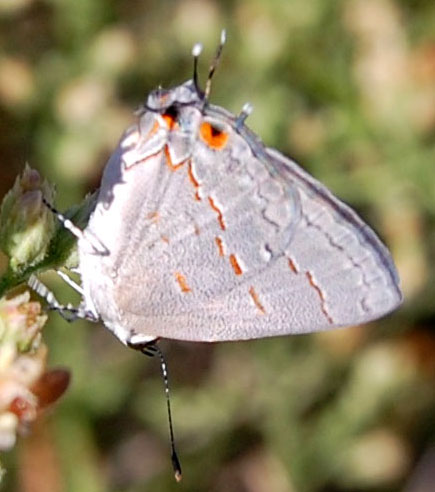 Camp Creek (east of Carefree), Maricopa Co., Arizona. Sept. 2008. The wingspan is roughly 23 mm and the true head is facing down.
Lycaenidae -- Gossamer-winged Butterfly Family
Notice that the specimen below has a clear, beak-shaped wedge missing from the tail region. When perched these butterflies twitch the hind wings drawing attention to the back of the butterfly and it's 'fake' antennae. It appears that the strategy worked this once, but now that the fake antennae are gone, what next?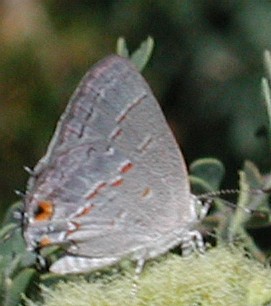 Seen 25 Aug. 2002 n. Carefree, Arizona while visiting flowers of Catclaw Acacia.
Leda Hairstreak frequents flowers of Catclaw Acacia (Acacia greggii) and Mesquite. The caterpillar feeds on the foliage of these and related plants. Other plants such as Arizona Swallow-wort (below) can also be utilized as nectar sources.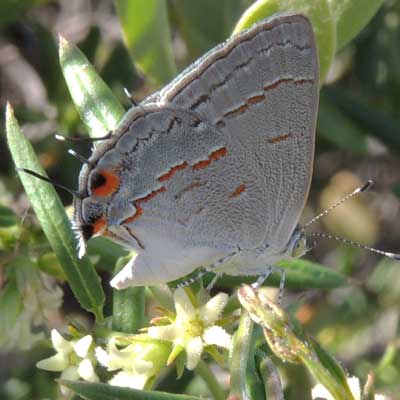 Saguaro National Park East, Tucson, Arizona, USA. 28 Aug. 2016.
More Information: