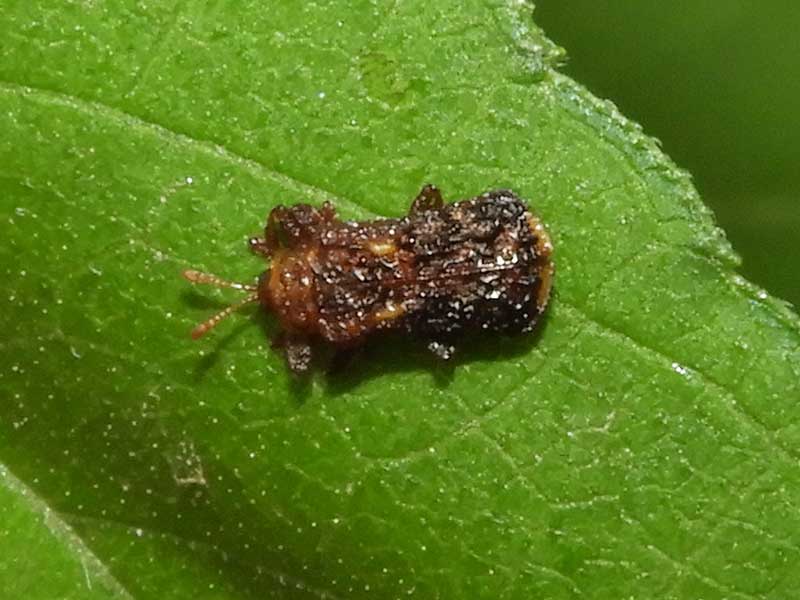 This beetle was photographed while resting after chewing on a leaf of Cocklebur (Xanthium strumarium). Camp Verde, Yavapai Co., Arizona on 24 Aug 2019.
Chrysomelidae -- Leaf Beetle Family
Three species of these shiny, knobby flattened leaf beetles in the genus Octotoma are found in North America. All are quite small, barely 3 mm in length; this small size and the flattened profile are related to the larval stage which is spent tunneling within a leaf between the tough, upper and lower epidermis. The host plant of this one is reported to be Acourtia in the Asteraceae.
More Information: