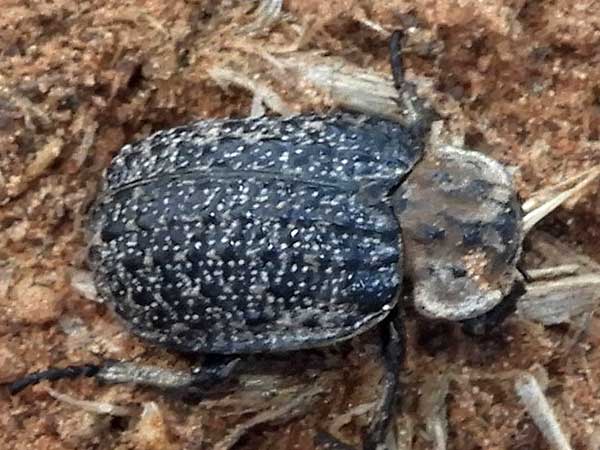 This beetle was observed near the Verde River at Camp Verde, Yavapai Co., Arizona in Aug 2019.
Trogidae -- Hide Beetle Family
Long after an animal has died and the usual scavengers have seemingly removed every last edible bit, hide beetle adults and larvae are still at work recycling what remains. Their shell (exoskeleton and hardened wings - elytra) may be encrusted with mud or soil from whence they emerged from underneath the cadaver remains. Crawling about like little tanks their sensitive antennae pick up the scent of females or else new food sources. There are several species of Omorgus, each with a little different approach and preferences for food and habitat.
More Information: