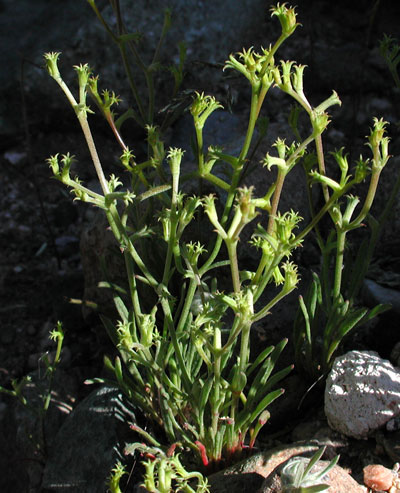 Photographed along Cave Creek, New River Mountains, Maricopa Co., Arizona. April 2008.
ANNUAL: Low growing, rather obscure annual of spring. Mostly less than 30 cm tall. Upright and intricately branched. The stems turn orange-red after maturity and readily break into segments carrying hooked seeds.

ARMED. The bracts surrounding the flowers grow tough and hook-like as they mature.

LEAVES: Leaves are narrow, linear and mostly basal - few leaves above ground.

RANGE: Frequent throughout the Sonoran Desert in Arizona and Mexico on rocky slopes and along washes. Green plants visible from mid spring; drying stems and seeds present through late spring/early summer.

FRUIT: Dry capsules encircled by verticle bract-hooks. When mature these readily detach and hook into socks, etc.

FLOWERS: Mostly hidden behind the usually six hooked bracts.
Polygonaceae -- Buckwheat Family
Sponsored Links: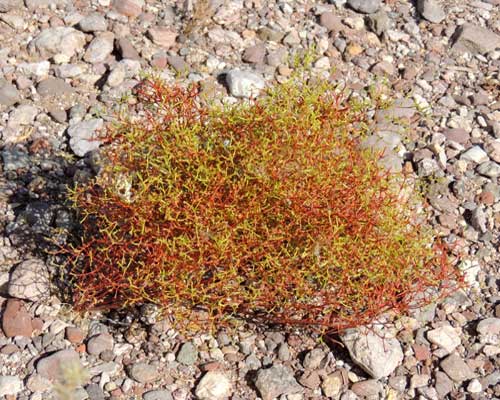 This plant is bristling with sharp burs ready for dispersal. Photographed at Organ Pipe Cactus National Monument, Arizona, May 2013.
More Information: