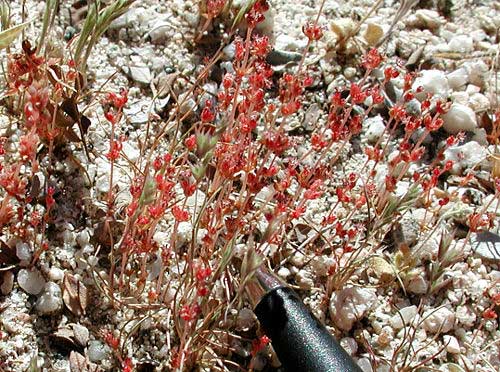 Photographed near Robbins Butte, Maricopa Co., Arizona. 08 March 2008. A higher resolution photograph has been added to Wikimedia Commons. The ink pen is for scale comparison.
Sponsored Links: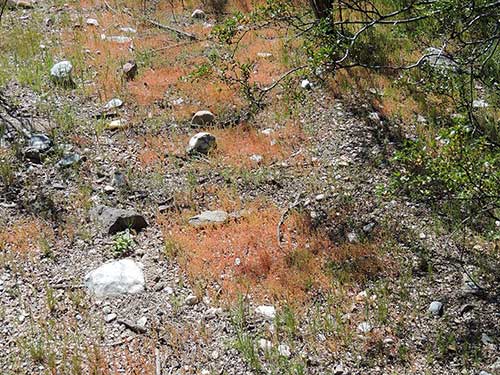 Shallow pans where water collects temporarily can become covered with hundreds of these minute plants. Superior, Pinal Co., Arizona. 12 March 2017.
ANNUAL: Minute, succulent herb grows in patches along desert washes after spring and summer rains. Soon changes from green to coral red.

LEAVES: Leaves are paired at each node and are joined across the stem, i.e. they are perfoliate.

RANGE: Fairly common in the Sonoran Desert in Arizona and Mexico, however its very small size may leave it unnoticed.

FRUIT: Dry several-seeded capsules encircled by winged bracts.

FLOWERS: Several small flowers clustered at each leaf node. Greenish-red with four sepals and four petals.

UNARMED. Without spines/thorns.
Crassulaceae -- Stonecrop Family
More Information: