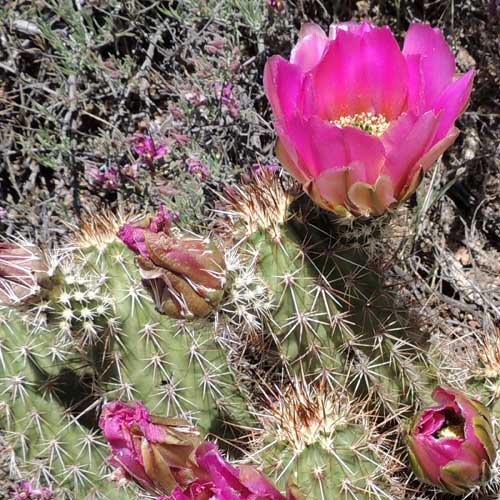 Observed at White Canyon south of Superior, Pinal Co., Arizona, USA. 31 March 2014. This specimen, based upon the location and characteristics, appears to be var. bonkerae.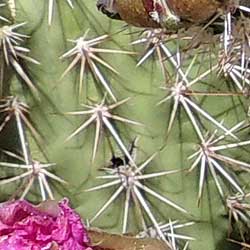 SPINES: Mostly pale to white; shorter than those of Engelmann Hedgehog.

FLOWERS: Bright pink flowers appear mid spring.

STEMS: Up to 20 stems arise at ground level to form a spiney clump.

FRUIT: Fruits are arranged at the top, the growing tip, of the cactus.

RANGE: Mostly in the upland Sonoran Desert habitats east of Phoenix and Tucson.
Cactaceae -- Cactus Family
Sponsored Links:
More Information: