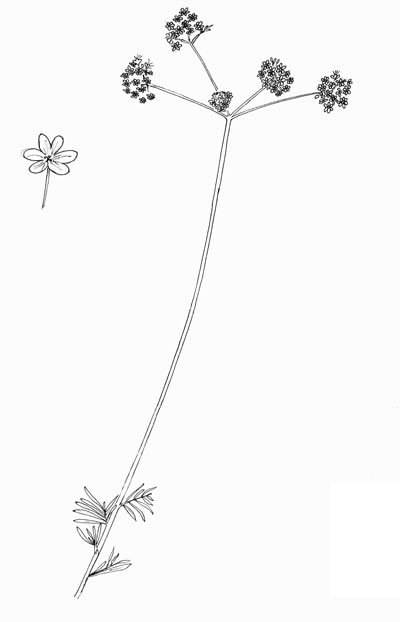 Drawn from specimen observed at Bumble Bee, Yavapai Co., Arizona, USA. 12 April 1992.
Sponsored Links: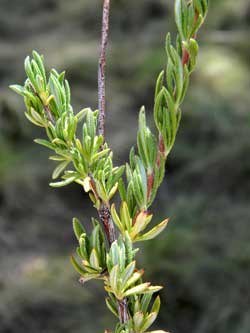 FLOWERS: Masses of white and pink flowers clustered into flat-topped inflorescences. Blooming late spring and sometimes again in late summer and fall. A very attractive plant.

RANGE: In Arizona, Upland Sonoran Desert and Inland Chaparral mostly above 800 m elevation.

FRUIT: Small, single-seeded fruit are capsules with three angles in cross-section.

LEAVES: Linear leaves are clustered together into fascicles.

SHRUB: Weakly woody plants are typically a meter in height.

UNARMED.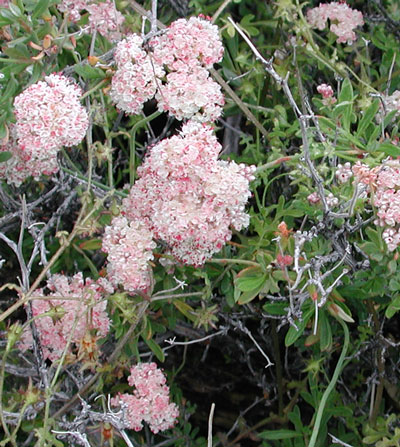 Photo of Eriogonum fasciculatum blooms in the foothills of the Harquahala Mountains, La Paz, County, Arizona, USA. March 2005.
Polygonaceae -- Buckwheat Family
More Information