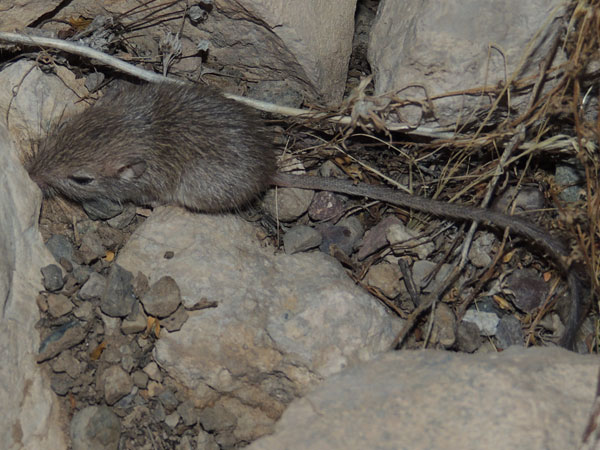 Near the campground at Organ Pipe National Monument, Pima Co., Arizona, USA.
From Wikipedia: Chaetodipus penicillatus is a medium-sized pocket mouse. The total length of adults usually does not exceed 180 mm. Coloration is grayish brown to yellowish gray and may be sprinkled with black. The pelage is coarse. This species lacks rump spines but has numerous, elongate rump hairs which are darker dorsally and lighter laterally. There is no lateral line. The underparts of the body and tail are whitish. The tail is heavily crested and is longer than the head and body, with average tail length being 109 mm. The soles of the hind feet are whitish and average hind foot length is 25 mm.
Heteromyidae -- a Rodent Family
Sponsored Links:
More Information:
Reference Book: Mammals of Arizona (1986), D. F. Hoffmeister, Univ. of Arizona Press.