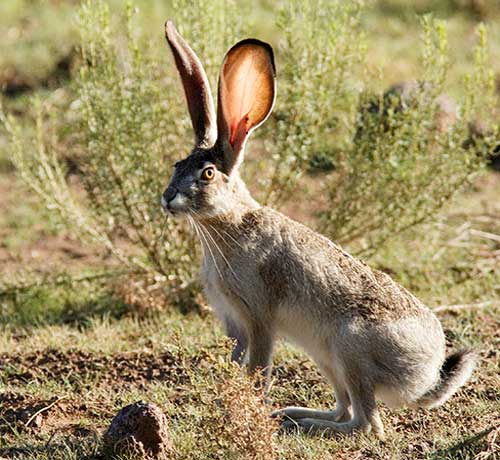 Photo by Robert Shantz Southeast of Safford, Arizona. March 7, 2003.
In the Sonoran Desert these large rabbits tend to occur in open areas with a fairly good grass cover. Thus they are more common near agricultural fields and along flood plains of the major waterways.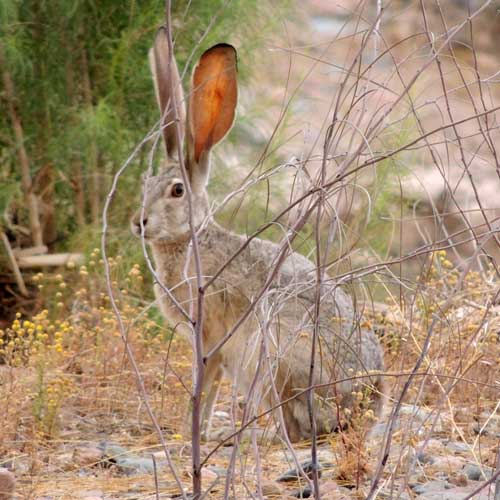 Flood plain of New River, Peoria, Maricopa Co., Arizona. May 7, 2017.
Leporidae -- Hare & Rabbit Family
Sponsored Links:
More Information:
Reference: Mammals of Arizona (1986), D. F. Hoffmeister, Univ. of Arizona Press.