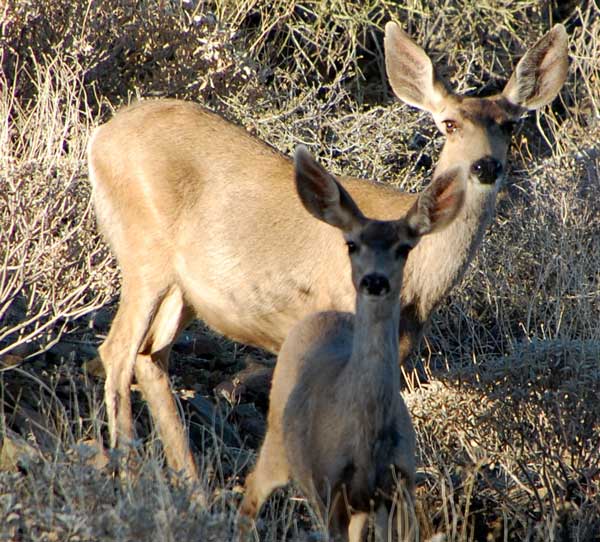 These deer were seen at dawn from the Overton Trail at Cave Creel Regional Park, Maricopa Co., Arizona. 11 June 2011.
Sponsored Links
Mule Deer are primarily browsers feeding especially on shrubs and desert trees.
Notice the very large ears (effective heat dissipaters?). Mule Deer have white on the rump and tail has black at tip.
Sponsored Links:
More Information/References:
Book Reference: Mammals of Arizona (1986), D. F. Hoffmeister, Univ. of Arizona Press.