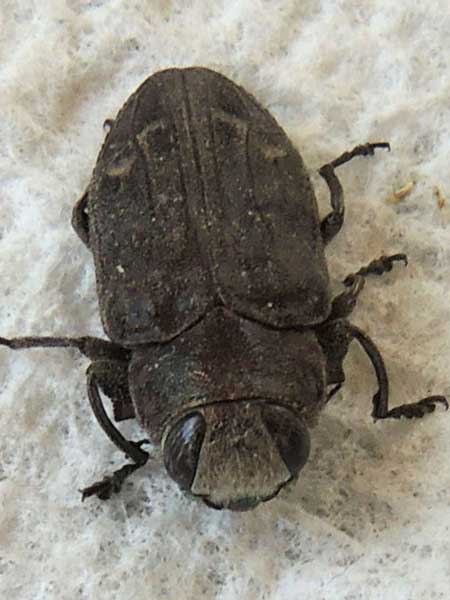 This beetle emerged from dead a dead branch of Ocotillo (Fouquieria splendens) from Aguila, Maricopa Co., Arizona. July 2017.
Buprestidae -- Metallic Wood-boring Beetle Family
Within the beetle family Buprestidae, the genus Chrysobothris is a very large one and many of the species are very difficult to distinguish. Many are host specific and this can help in making an educated guess as to the exact species. The larvae of this beetle species tunnel through the dead or dying branches of ocotillo taking up to a year or perhaps longer to develop. Insects such as these should be viewed as necessary components of a robust ecosystem where nutrients are being continuously recycled. The resulting tunnels in the dead wood may be utilized for nesting by a variety of bees and other insects.

Ocotillo, also known as Coachwhip
More Information: