Sycamore Creek drains a good portion of the western slopes of the Mazatzal Mountains, a north-south oriented range marking the boundary between Maricopa and Gila Counties, Arizona. As the creek flows south and west it begins among ponderosa pines, traverses pinyon-juniper woodlands, rugged granite boulders and finally meanders through Upland Sonoran Desert before joining the Verde River. The lower portions are dry except during brief downpours whereas the upper reaches are shady oases with many grand trees, especially Arizona Sycamore. It is a haven for birds and wildlife, but also many recreationists arriving from the hot desert metropolis, Phoenix.
Sponsored Links:
Map of Sycamore Creek and Mount Ord
View Sycamore Creek in a larger map. The Bee Line Highway follows Sycamore Creek, crossing it several times. The upper portion, marked with green, flows through a diverse gallery of riparian trees and shrubs. The lower portion, marked with brown, reaches the hot Sonoran Desert where desert scrub predominates outside of the riparian corridor.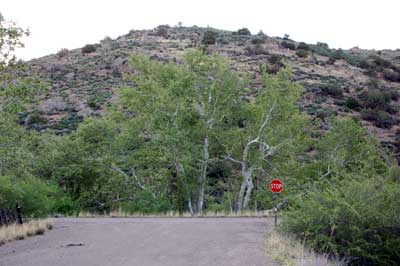 When SR-87, also known as the Beeline Highway was widened, this older segment in the riparian corridor of Sycamore Creek near Sunflower was abandoned. Thus the trees and wildlife habitats are preserved and are much quieter.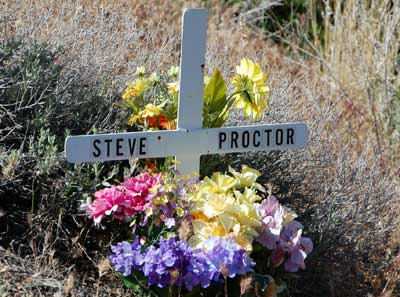 Now, SR-87 is four lanes, divided, and presumably safer. This marker has been maintained by family or friends in this peaceful spot along the old route where one can walk and view wildlife safely for several miles near the creek.